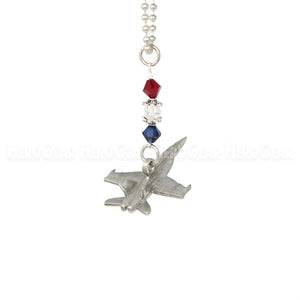 F-18 Super Hornet Rear View Mirror Hanger
It's a bird!  It's Superman!!  NOOOOO, it's a Super Hornet!!!
Every time you check your six, enjoy the look of a 3D F-18 Super Hornet hanging from your rear view mirror with a brilliant, patriotic combination of red, white, and blue Swarovski crystals.
---
We Also Recommend